Scrap Platinum Buyer in Dallas Texas
Serving the Entire United States
We have many great customers in Dallas Texas, and we always make it a priority to be the best scrap platinum buyer in Dallas, and the rest of the United States. If you want to sell your scrap platinum or other precious metals in Dallas, we can buy your platinum, and we always pay the best and have great customer service and a fast turnaround on payment.
We're a trusted scrap platinum buyer and precious metals buyer serving Dallas and all of the USA!
What we pay for Platinum
We have NO fees or charges period!
We pay 90% of the amount of pure platinum contained in your order.
We pay 80% of the amount of pure palladium contained in your order.
We pay 80% of the amount of pure rhodium contained in your order.
Platinum orders under 3 troy ounces are purchased outright, based on average after melt weight loss and purity.
Platinum orders of 3 troy ounces or more are melted and assayed to determine exact platinum content.
You receive the market or spot price on the day your order is completed and ready for settlement, less $25 back of the bid price on platinum shipments.
Settlement Options for your Platinum Metals
Check
Bank wire ($35 domestic fee, $60 international fee)
Gold, silver and platinum bars, coins and rounds. Call for availability and pricing.
Combinations of 1 through 3
If you're in Dallas Texas, or anywhere in the USA, and you're looking for a scrap platinum buyer, then Midwest Refineries should be your first call, but please note that Midwest Refineries does not accept any automotive catalytic converter materials.
We buy scrap platinum and other precious metal items listed below from customers in Dallas TX and the rest of the USA. If you're searching online for "platinum buyers near me", or even the "best place to sell scrap platinum near me", then Midwest Refineries is what you've been searching for.
platinum foil
platinum coins
platinum bars
platinum ingots
medical platinum scrap
platinum jewelry
platinum crucibles
platinum laboratory ware
platinum thermocouple wire
platinum flake
platinum waste
platinum targets
metals containing palladium and rhodium
platinum sponge
platinum sheet
platinum group metals
It's amazing how much scrap platinum people have in Dallas Texas just lying around that they should sell. The money they could receive from selling platinum items could be spent on many nice things in Florida.
Many platinum scrappers in Dallas TX find lost scrap platinum in some of the strangest places in Dallas. Whatever scrap platinum you have, we can buy it from you, other than a few excluded items.
Ship your scrap platinum findings or unwanted platinum scrap to Midwest Refineries for prompt purchase. No amount is too small or too large.
We're the only Dallas platinum buyers and refiners in the USA you will ever need! Have other precious metals to sell? Give us a call. We buy Silver and Gold items too!
Current Platinum Market Prices.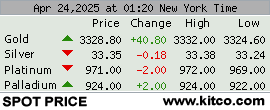 Dallas Texas Reviews
Midwest Refineries Scrap Platinum Buyers
Rated
4.9
out of 5 stars based on
81
customer reviews
I always get the best service
Jamie Klapper

-

Dallas

,

TX



Midwest Refineries & Gold Buyers in Dallas:
They always have you're best interest in mind. I have always received the best service from Midwest.
Overall Service Experience

5

/

5
Midwest Refineries
Dallas TX Scrap Platinum Buyers